"Ms. Faass' services were invaluable in developing the proposal for my professional book. Over the course of my 3-week vacation, working by phone interview, she helped me conceptualize the book, develop the table of contents, and write the proposal. The book was purchased by our first-choice publisher for a substantial amount." J. Michael Menke, PhD, University of Arizona, Program in Integrative Medicine
Services We Provide
The Writers' Group offers manuscript evaluation, concept development, book proposals, research and in-depth analysis, writing, coauthoring, and substantive editing for a broad range of topics.
Publishers
We have written professional books for Aspen Publishers, Jones & Bartlett, and McGraw-Hill, and developed successful proposals for these publishers and others, including Mosby Books. We have edited books and chapters published by Elsevier, New Harbinger, North Atlantic, and Taylor & Francis.
Authors and Coauthors
Our clients have included academic professionals, clinicians in complementary medicine, consultants, physicians, program planners, and researchers, as well as psychologists and coaches. We have written two texts for health care professionals under our own banner, collaborated on a number of other texts, and coauthored hundreds of chapters.
Professional Texts by the Writers' Group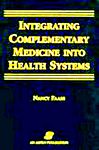 The Book – Integrating Complementary Medicine into Health Systems, N. Faass, ed. Aspen Publishers, 2001; 763 pages, 67 chapters, 100 contributors.
The Project – Contributions from leadership at Memorial Sloan-Kettering, California Pacific Medical Center, the Picker Institute of Harvard, and more than 90 other professionals and thought leaders in the fields of health care.
Services Provided – Ms. Faass provided concept development, identified and recruited more than 100 experts, coauthored text for 60 chapters, and developed 25 additional chapters.
Review – "100 points—5 stars! First in the field, this compendium contains a wealth of information for healthcare administrators and practitioners. It is a 'must have' book for executives and decision makers." Voted a Professional Book-of-the-Year, Doody's Book Review Service for Libraries and Booksellers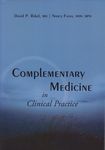 The Book – Complementary Medicine in Clinical Practice, D. Rakel, MD, and N. Faass, eds. Jones and Bartlett, 2005; 2 printings, 553 pages, 70 chapters, 50 contributors.
The Project – Coauthored with medical directors and faculty at Northwestern Health Sciences, University of California San Francisco Medical School, University of Maryland, University of North Carolina, and University of Wisconsin.
Services Provided – Ms. Faass wrote the book proposal, coauthored more than 50 chapters, and provided substantive editing.
The Book – David Goldstein, PhD. Invisible Energy: Strategies to Rescue the Economy and Save the Planet. Bay Tree Publishing, 2010.
The Project – Written by an eminent scientist, this important book on public policy explains how energy-saving technologies can significantly reduce the consumption of natural resources. The publisher engaged the Writers Group for a final edit before going to press. Our editor also developed a series of pull quotes throughout the book to highlight the author's premise with his compelling (and surprising) data.
Reader Reviews – ""Author David Goldstein, a MacArthur "Genius Award" winner, is a prophet who shows us how to tap into the vein of Invisible Energy to restore what's most important to us, our economy and the planet we all rely on." "Highly readable" Amazon reviewers
We are accustomed to taking on large projects that require a long-term commitment. A systematic approach to this work takes the stress out of deadlines and distributes the cost over time. We understand the organization, pacing, and resources required, and also know how to support and sustain an author throughout the process.