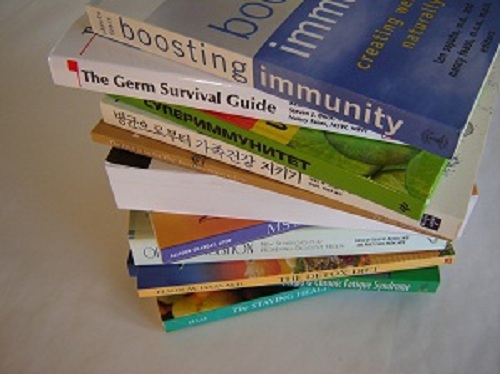 A Phased Approach to Publishing
Working with a writer enables the author to focus the content rather than becoming distracted by the nuts and bolts of publishing. The Writers' Group has collaborated on more than 40 books to date, for publishers that include Alpha/Penguin, Adams Media, Celestial Arts, Harper/Quill, Healing Arts, Hunter House, McGraw-Hill, New Harbinger, New World Library, and North Atlantic.
For busy professionals with multiple demands on their time, working collaboratively takes the pressure out of writing, so each step in the process leads almost effortlessly to the next:
• Define your unique message
• Identify your audience
• Research your book's niche
• Develop the qualities publishers look for in an author
• Create your table of contents
• Write a compelling book proposal
• Find a good literary agent
• Sort through self-publishing options
• Obtain ghostwriting, coauthoring, writing, coaching, or editing
• Complete your manuscript
• Strategize your book's promotion
• Alert you to sales opportunities beyond the bookstore
Choose Your Level of Service
Collaboration gives you the opportunity to create your book with the support of your own personal editor. The result is a higher quality book—one that more closely reflects your vision. You retain control by choosing the level of service that best fits your needs. We provide as much input as you desire, or as little.
In special cases, we serve as coauthor in a project. For these books, we often provide not only writing services, but also extensive research or project development.
You can also engage our coaching services to hone your writing skills. We believe in emphasizing the positive. Rather than criticism, we offer positive feedback that helps you identify your greatest strengths and your best work.
Selected Consumer Nonfiction
Collaborative book projects in health and progressive medicine have included work focused on allergies, Alzheimer's disease, behavioral psychology, blood type, cancer, child safety, detoxification, diabetes, diet, digestive disorders, eating disorders, emotional trauma, ergonomics, genetics, health coaching, hormones, immunity, infectious disease, life coaching, lifestyle, longevity, Lyme disease, multiple sclerosis, the natural chef, nutrition, pain management, raw food, right livelihood, weight loss, wellness, and workplace health.
Selected consumer books that are formally credited to us include:
Ricki Pollycove, MD, and Nancy Faass. The Pocket Guide to Bioidentical Hormones. New York: Alpha/Penguin, 2010.
Michael Snyder, Nancy Faass, and Lorena Novak-Bull. The Raw Food Recipe Book. Avon, MA: Adams Media, 2009.
Kenneth Bock, MD, Steven Bock, MD, and Nancy Faass. The Germ Survival Guide. New York: McGraw-Hill, 2003. (Paperback and electronic editions in English; Korean edition, 2006)
Trent W. Nichols, MD, and Nancy Faass, eds. Optimal Digestive Health. Rochester, VT: Healing Arts, 2005. (Second edition—One Spirit Book Club Selection; First edition—New York: Harper/Quill, 1999, two printings)
Len Saputo, MD, and Nancy Faass, eds. Boosting Immunity: Creating Wellness Naturally. Novato, CA: New World Library, 2002. (Two printings in English; Chinese edition, 2003; Russian edition, 2008.)