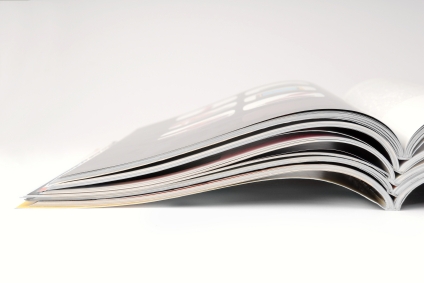 Our goal is to transform good work into great work.
Approaches we use to develop articles and white papers include:
• Writing and coauthoring
• Substantive editing
• Writer's coaching
• Literature reviews
• Secondary research
• Content and concept analysis
• Organization of information and content
• Development of graphics and tables
• Support for multilingual authors
Selected Articles
Articles edited by NJ Faass have appeared in the American Journal of Neuroradiology, Pain Medicine, Pain Physician, Scanning Microscopy, Spine, The Spine Journal, and other publications, and include:
Derby R, Lee SH, Date ES, Lee JH, Lee CH. Size and aggregation of corticosteroids used for epidural injections. Pain Medicine. 2008 Mar;9:227-34.
Seo KS, Derby R, Date ES, Lee SH, Kim BJ, Lee CH. In vitro measurement of pressure differences using manometry at various injection speeds during discography. The Spine Journal. 2007;7:68-73.
Derby R, Lee CH. The efficacy of a two-needle electrode technique in percutaneous radiofrequency rhizotomy: an investigational laboratory study in an animal model. Pain Physician. 2006;9:207-13.
Contributors
Our contributors and coauthors have included academic professionals, acupuncturists, actuaries, administrators, biofeedback specialists, case managers, chiropractors, clinicians, consultants, credentialing experts, executives, exercise physiologists, futurists, health coaches, hospital architects, human resource specialists, information specialists, life coaches, marketing consultants, massage therapists, medical directors, nurses, nutritionists, physicians, program planners, psychologists, public health directors, and researchers.
Coauthors
We have had the privilege of coauthoring with hundreds of experts including: Sidney Macdonald Baker, MD; Leo Galland, MD; Tracey Gaudet, MD, Director, Duke Center for Integrative Medicine; James Gordon, MD, Director, The Center for Mind-Body Medicine; Patrick Hanaway, MD, Vice President, Genova Diagnostics; Roger Jahnke, OMD; Wayne Jonas, MD, Director, Samueli Institute; Douglas Mann, MD, University of North Carolina School of Medicine; Erik Peper, PhD, cofounder, Institute of Holistic Health, SFSU; David Rakel, MD, Director, University of Wisconsin Integrative Medicine Program; Martin Rossman, MD, cofounder, Academy for Guided Imagery; William B. Stewart, Director, Institute of Health and Healing, California Pacific Medical Center; and Thomas Trompeter, CEO Community Health Centers of King County, Washington.